Aluminum Frames
AL KORONIOS - Aluminum Structures - Iron Constructions - Special Constructions - Security Doors - Windows - Patra
For three decades, AL koronios, a second generation company of Dimitris Koronios, has been creating in the field of aluminum, iron and their applications. We cover every need of your space in frames, shutters, patios, garage doors, shop windows and all kinds of aluminum applications. In addition, we are active in iron constructions, such as, among others, doors, railings, stairs, pergolas, canopies and all kinds of special constructions.

Whether you want opening or sliding aluminum frames for your space, we can suggest you the ideal choice. We have the ability according to your needs to build and install: Doors, Windows, Balcony Doors, Screens, Shutters etc. Our impeccable cooperation with the largest companies of aluminum frames, the perfect training in the installation and support of aluminum frames, as well as the professionalism that distinguishes us, guarantee the sure result in the installation of aluminum frames in your space.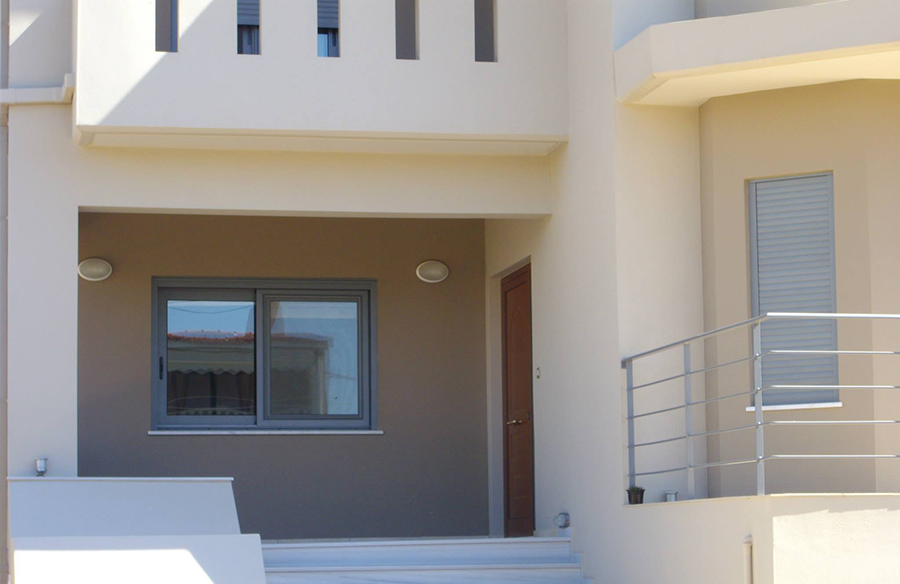 ALUMINUM: we specialize in the design, construction, installation and repair of
Aluminium systems

Aluminum frames

Aluminum glass curtains

Armored doors - Security doors

Interior doors

Windows - Screens

Aluminum railings

Aluminum rolls

Garage doors

Panel system

Etalbond constructions

Shop windows
In addition, we undertake, upon request, all kinds of special and special constructions, for the needs of each space.